At Capacity
Soccer (Free Agent) - Mondays [Winter 2018] Soccer · Co-Ed (Free Agent)
Sold Out
Mon
TueWedThuFriSatSun
6:45pm to 10:30pm
Coed 6 vs. 6 (with two females minimum)
Free Agent Fees

Regular

$80.00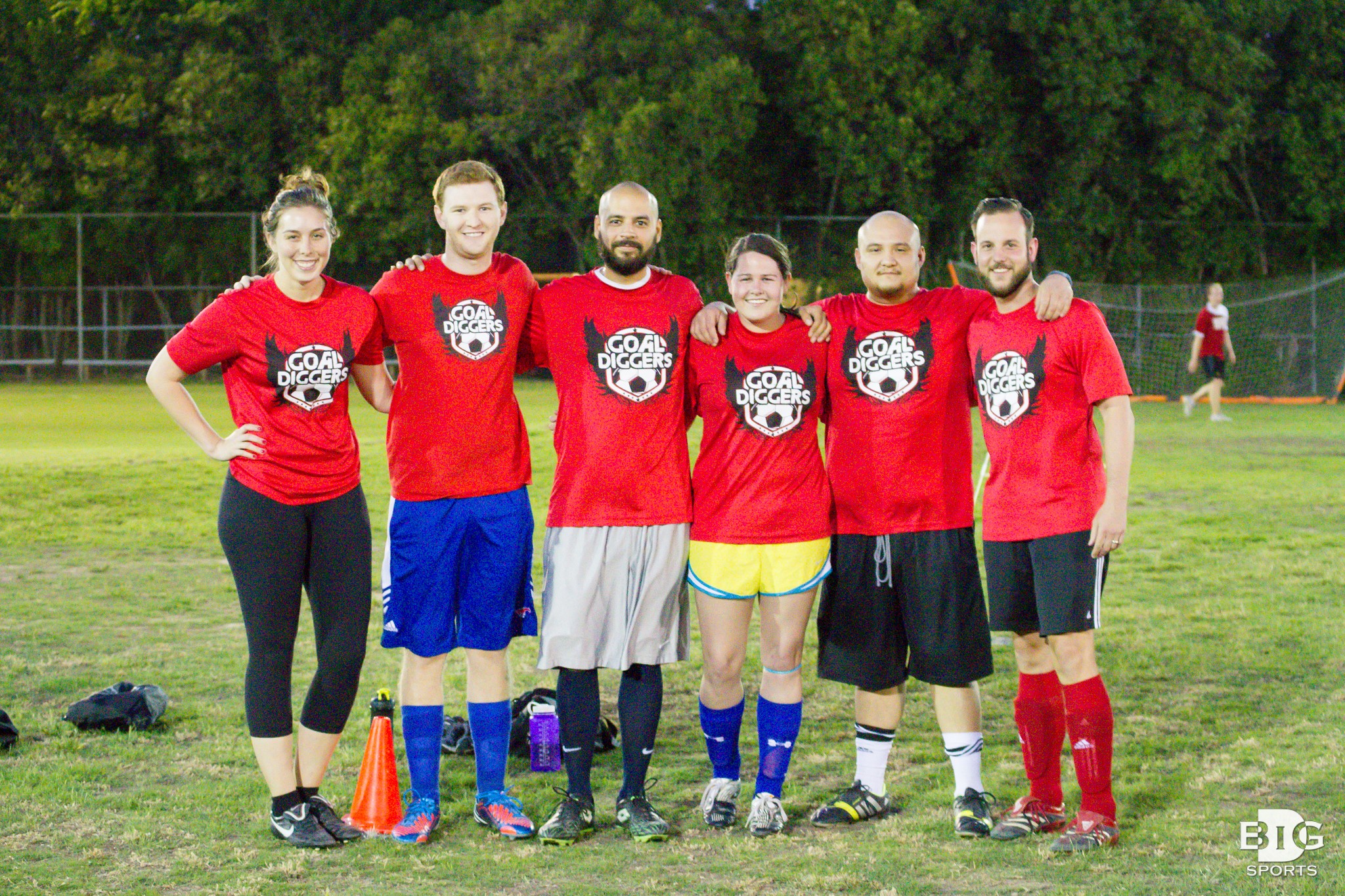 Don't have a soccer team? Individuals looking to play in our Monday coed soccer league can register as free agents.
If a free agent wants to be placed on the same team with another specific free agent, he/she can list that individual on the registration form.
Big D Sports will make an effort to place a free agent:
on a registered team needing players, or

on a team consisting of free agents (if there are enough to make a full team)
Big D Sports will start placing free agents after registration closes (up to the league start date). Please be patient while we work on placing you.
We will do everything possible to find you a team, but sometimes there are just too many free agents or all teams are full. If a free agent is unable to be placed on a team, then the free agent fee will be refunded.
With this being a coed sports organization, female free agents may be in higher demand (to meet a team's female roster requirement).
League Fee Includes:
Eight (8) league games in the regular season (plus playoffs for the top qualifying teams in each division)

Reserved field location at JCC

Field coordinator at each field

Food and drink specials at the sponsor bar: Barley House

Participation gifts for up to 10 players on each team. Additional participation gifts can be purchased for $10 each

Championship gifts for up to 10 players on the championship team. Additional championship gifts can be purchased for $25 each

Free entry into the Big D Happy Hour event during the season (for participants listed on their teams' online rosters)
Payment Notes:
All payment is due at registration in order to be placed on the free agent waiting list
League Overview:
Six players on the field at all times (at least two females and no more than four males). 8-10 players on a roster is suggested.

Self-officiated games (with field coordinator keeping time & score)

Two 20-minute halves (with a 5-minute halftime)

No traditional goalkeeper on the field

Smaller goals