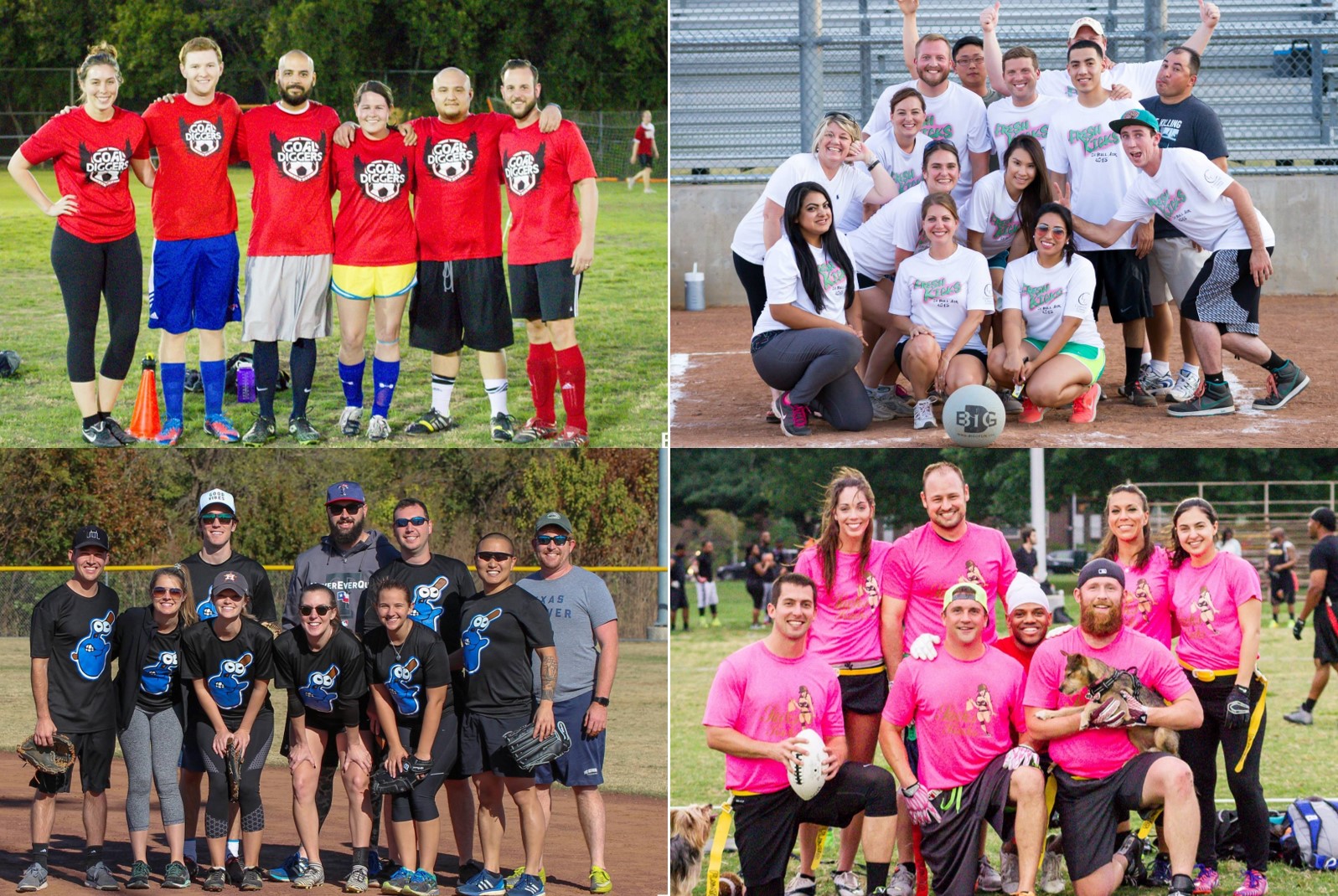 Want to play in our coed leagues, but don't have a team?
Participants (ages 21 and over) can register as free agents.
Free Agent Program Overview
Free agents must register and pay their fee (in full) to be placed on a league's free agent list.
If a free agent wants to be placed on the same team with another specific free agent, he/she can list that individual on the registration form.
Big D Sports will make an effort to place a free agent:
on a registered team needing players, or
on a team consisting of free agents (if there are enough to make a full team)
Big D Sports will start placing free agents after registration closes (and up to the league start date). Please be patient while we work on placing you.
We will do everything possible to find you a team, but sometimes there are just too many free agents or all teams are full. If a free agent is unable to be placed on a team, then the free agent fee will be refunded.
*With this being a coed sports organization, female free agents or free agent "couples" (male & female pair) may be in higher demand to meet a team's female roster requirement.
Free Agent Fees & Registration
(Note: fees may vary each season)